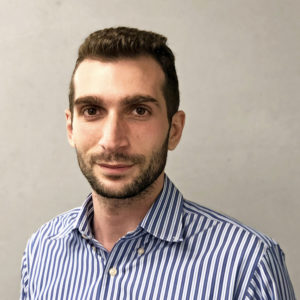 Tayssir Babbili has joined Thermomass as a Project Designer in the Technical Services department. In this role, Babbili will respond to customer inquiries and input, provide design assistance, and coordinate proper specifications and detailing to ensure Thermomass product are being utilized appropriately.
"I am honored to be joining the Thermomass team," he said. "Everyone here is extremely talented, and I am excited to add my experience to one of the leading organizations in the concrete products industry."
Before joining Thermomass, Babbili had served as a Tilt-up Engineering Technician with Meadow Burke since September 2015. In recent months, he has been closely involved in the development of Complete Tilt, a joint venture between Meadow Burke and Thermomass aimed at optimizing insulated tilt panel design, engineering, and construction. As a member of Thermomass, he will continue to play a significant role in the growth of the Complete Tilt offering.
"We are really pleased to bring in someone with Tayssir's unique skills," said Darryl Dixon, Director of Technical Services at Thermomass. "He is going to be a great addition, and his experience and work ethic are going to be a terrific fit for many of the upcoming initiatives that we have planned."
Babbili received his bachelor's degree in Civil and Environmental Engineering from the University of South Florida. He is currently working towards a Master's Degree in Civil Engineering.