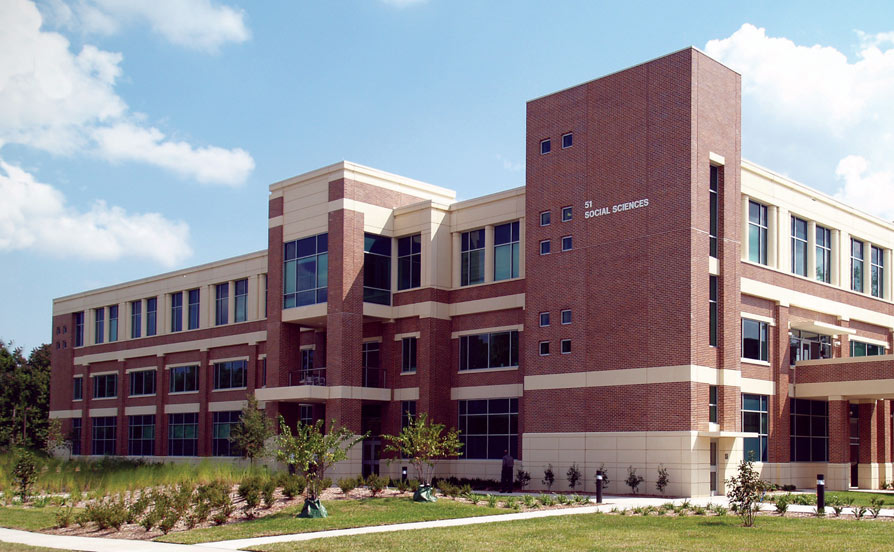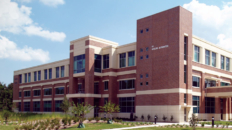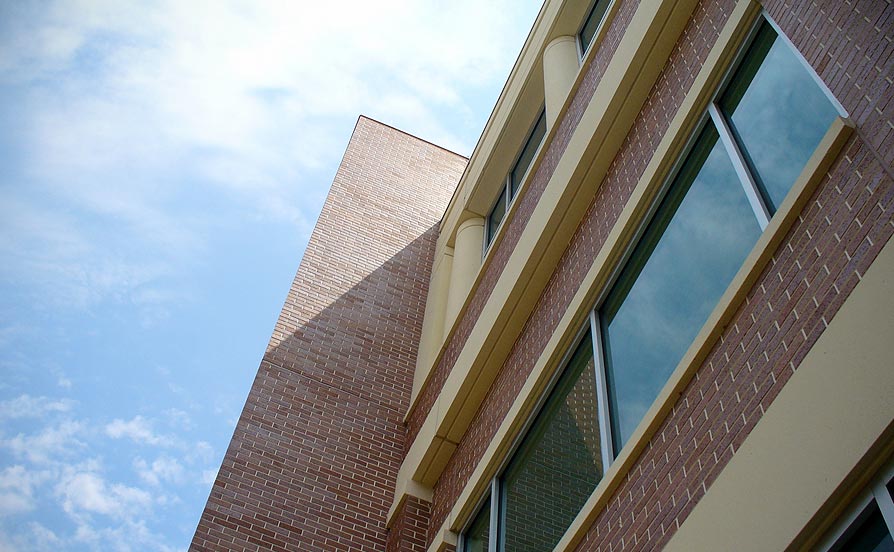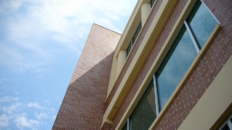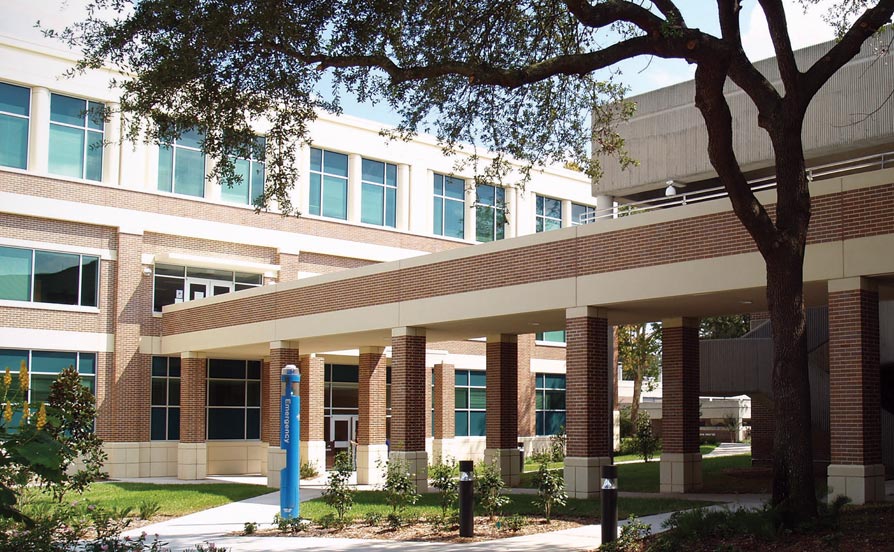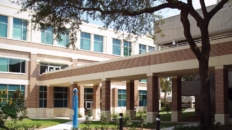 At a Glance
Location

Jacksonville, Florida

Completed

October 2006

Total Size

63,000 sf

Thermomass Products

System SC
Thermomass insulation was the perfect choice for the first LEED-certified facility in Northeast Florida.
Since the United States Green Building Council's Leadership in Energy & Environmental Design (LEED™) program's inception, Thermomass insulation systems have been used on many projects, including the Social Sciences building at the University of North Florida, a perfect example of the impact Thermomass insulated precast concrete can have on the LEED certification process.
As with most projects striving for LEED certification, a green-building design session was held with both design and construction teams to determine the "green goals" for the project and which LEED credits would be pursued for the 63,000 square foot, three-story building. Preliminary goals included minimizing energy and water consumption while maximizing environmental quality.
One of the first steps taken during the schematic design process was for the team at Smith-McCrary to analyze the building envelope and its ability to withstand the extreme Florida climate. Given that the university had previously dealt with mold and mildew issues in existing buildings, it was determined that the envelope should provide significant thermal and moisture protection.
Insulated Precast Benefits
To meet the building envelope goals laid out by the university and the design team, Gate Precast Company proposed an insulated sandwich wall system to reduce the risk of mold and mildew and protect against water vapor drive, all while providing high thermal performance and interior comfort.
ASHRAE 90.1 calculations showed that precast sandwich panels with 2 inches of Thermomass insulation would provide a performance rating of R-24. This assembly, along with a highly insulated roof and appropriate glazing, exceeded the requirements of ASHRAE 90.1 by 34%. The Thermomass edge-to-edge insulation allowed Gate Precast Company to create panels with a continuous vapor retarder and no thermal short circuits, resulting in a quiet, comfortable interior environment with minimal concern about mold and mildew growth.
Excellent Exterior
The exterior of the 39,651 square feet of Thermomass-insulated panels feature thin-brick embedded in the panels during the casting process. Colored, sand blasted concrete was also used to contrast with the brick. To create the brick facade, Gate Precast Company used a form liner grid to hold the bricks in place during the casting process. The form liners, peeled off after the panels were stripped from the forms, used 100% post-industrial recycled content.
By using ½-inch thin-brick as opposed standard bricks, fewer raw materials were used, brick firing costs were reduced, and more brick fit on each flat-bed truck – resulting in fewer trucks on the road and lower fuel consumption.
School administrators were so pleased with the project's outcome that they intend to follow similar construction specifications on future buildings to meet LEED standards. "It won't be the last such project at the university," said UNF President, John Delaney, during the building opening ceremony. "We're going to do the rest of our buildings in this same fashion. It's a healthy place for UNF students to learn and faculty and staff to work."