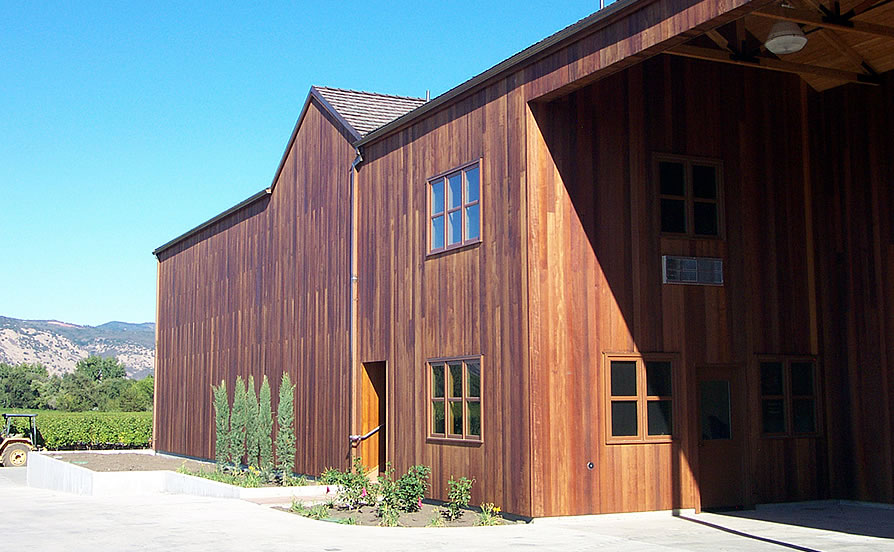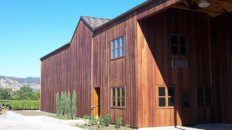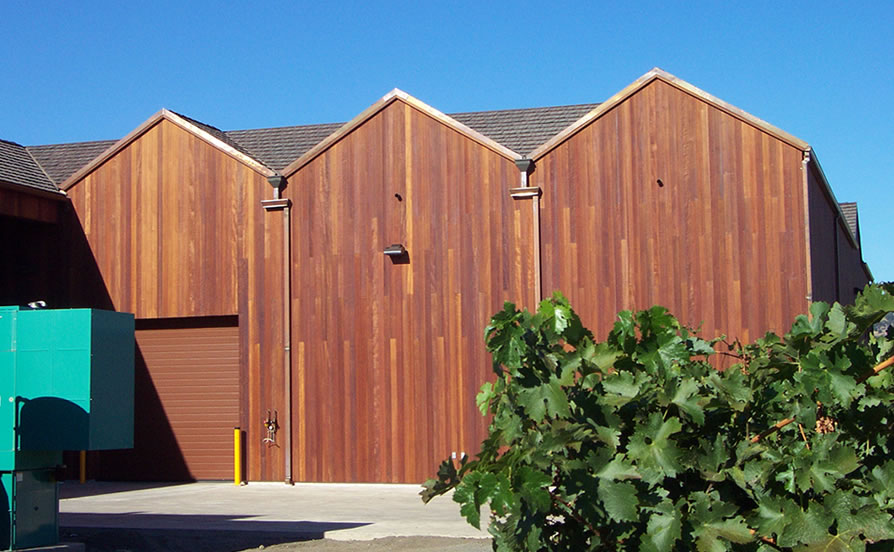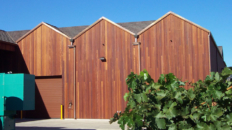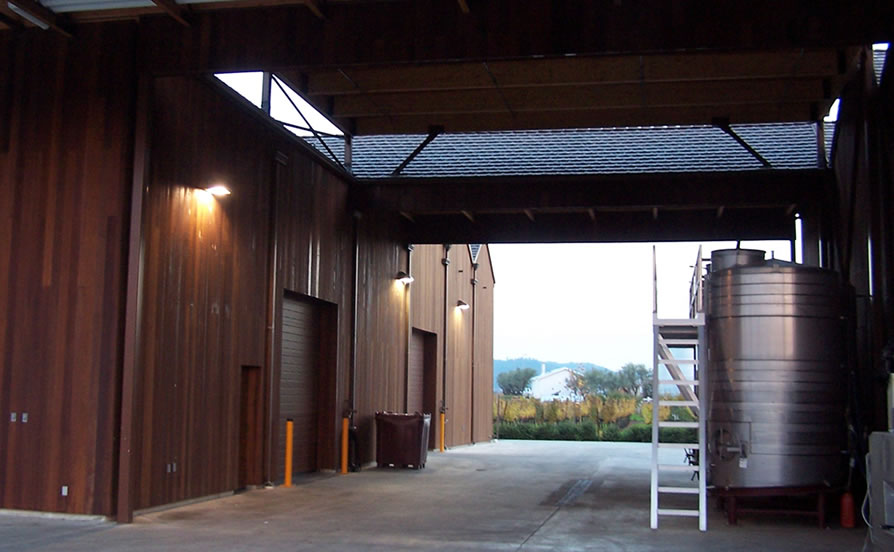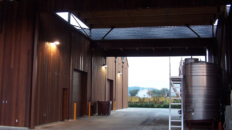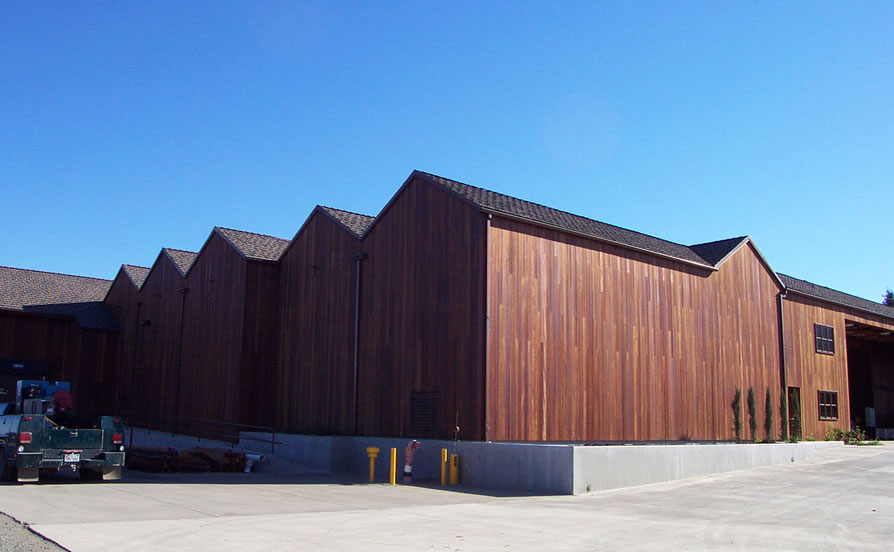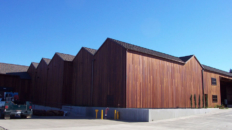 At a Glance
Location

Oakville, California

Completed

November 2002

Total Size

15,000 sf

Thermomass Products

System NC
In the heart of the Napa Valley wine-making country, this respected vineyard relies on Thermomass-insulated sandwich-walls to provide a safe and stable environment for its award-winning wines.
It is no secret that wine makers are faced with critical temperature management issues. The storing and fermenting of wine is a process that requires a stable environment in order to ensure a pristine final product. A fluctuation of just a few degrees in temperature or only a slight deviation in internal relative humidity can make or break an entire bottling.
In the days of the Roman Empire, and perhaps earlier, wine makers stored their products in caves to preserve the wine and let it age gently. While they did prove useful to ancient vintners, caves aren't always an option for modern vineyards.
Fortunately, Thermomass provides a solution. Concrete sandwich-wall systems from Thermomass can create the 21st century equivalent – an "above ground cave" that offers a precisely controlled environment.
An example of this Thermomass "above ground cave" is the Turnbull Wine Cellars.
Located in the heart of the Napa Valley, the Turnbull Wine Cellars were constructed to serve a vast collection of vineyards, having grown from 21 acres of Cabernet Sauvignon in 1993 to 185 acres of several varieties today.
The 300,000 cubic foot project was constructed by Bethlehem Construction of Wasco, California. It features three inches of Thermomass System NC between a nine-inch concrete structural layer and a two-inch exterior veneer layer of concrete.
Unique to this project is the exterior finish applied to the fascia concrete. Many concrete projects utilize a natural finish both inside and out. Some designers choose a sand-blasted and/or colored concrete veneer. Others choose to stain or paint the walls. The owner of Turnbull Wine Cellars, however, wanted a unique finish and chose to blend this facility in with its surroundings by using sustainable redwood siding.
The planks of natural siding were fastened to furring strips which were anchored in the 2-inch concrete veneer and fastened into place once panels and fenestrations were in place. Additionally, the owner decided early in the design process to use total concrete construction to complete the "above ground cave". Therefore, a hollow-core plank roof system was selected and easily incorporated and detailed with the load-bearing concrete sandwich-wall panels.
These precast concrete planks were finished with a topping slab of concrete to create the roof's slope and then treated with a Hydrotech™ roof membrane.
When detailed in sync with the precast sandwich wall panels and covered with 4 inches of Hi-Load™ 40 STYROFOAM insulation, fabric, and white stone ballast; the hollow-core members became a highly durable, cool roof, that, when combined with the concrete sandwich wall panels, is designed to provide complete insulation coverage that lasts many years.
The combined concrete mass presented by the sandwich walls and the hollow-core roof system is so great, that once wrapped on the outside with STYROFOAM, there is a large reservoir of stored heat at the desired interior temperature.
Various studies on nearly thirty years worth of structures insulated by Thermomass have proven that this high interior mass dampens the maximum demand for heating/cooling, while also providing a time delay of about twelve hours. The cooling units are designed to run in the cool of the night allowing the building to coast through the heat of the day.
Also, because the concrete absorbs and releases moisture reflecting the relative humidity of the interior air, the interior humidity is stabilized.
In all, the system in this "cave" provided a 67% reduction in mechanical tonnage and the only indefinite life solution; a long term building with the ultimate in energy efficiency, stable interior temperature and humidity control.