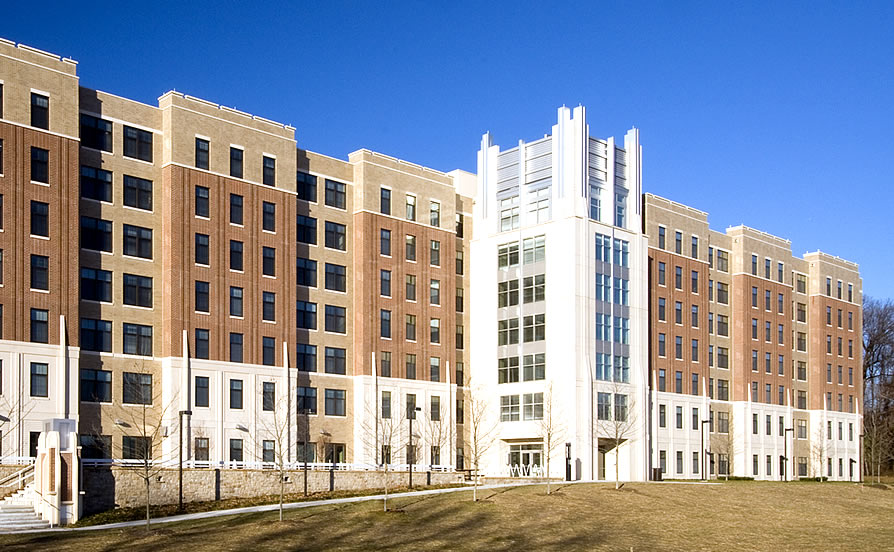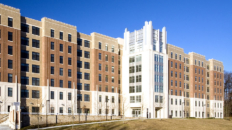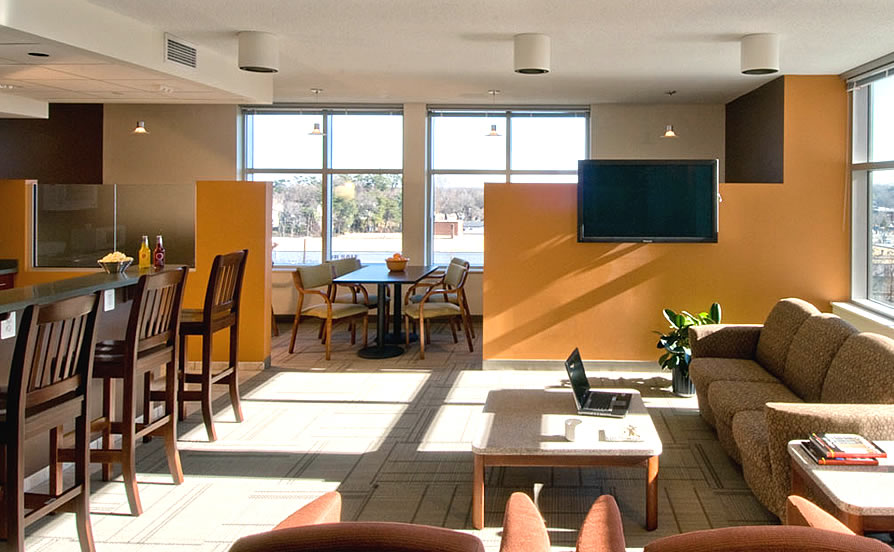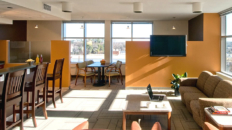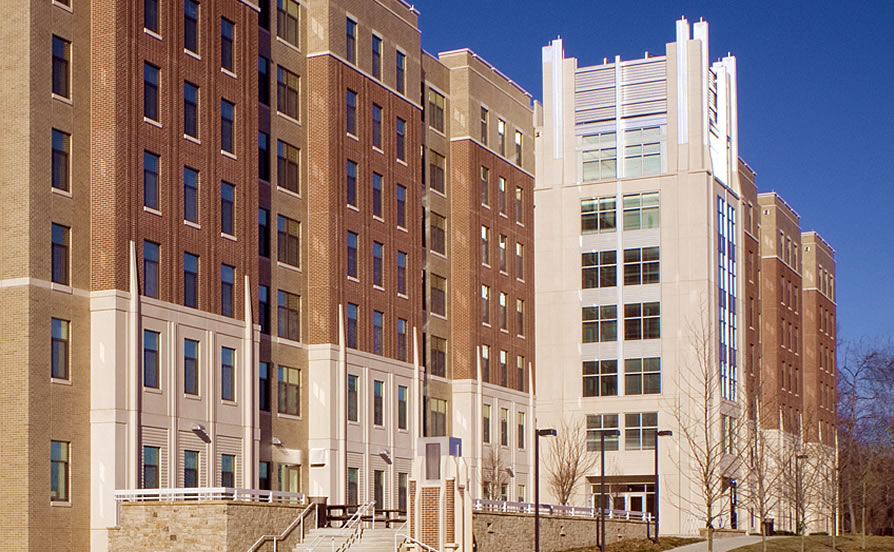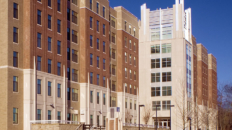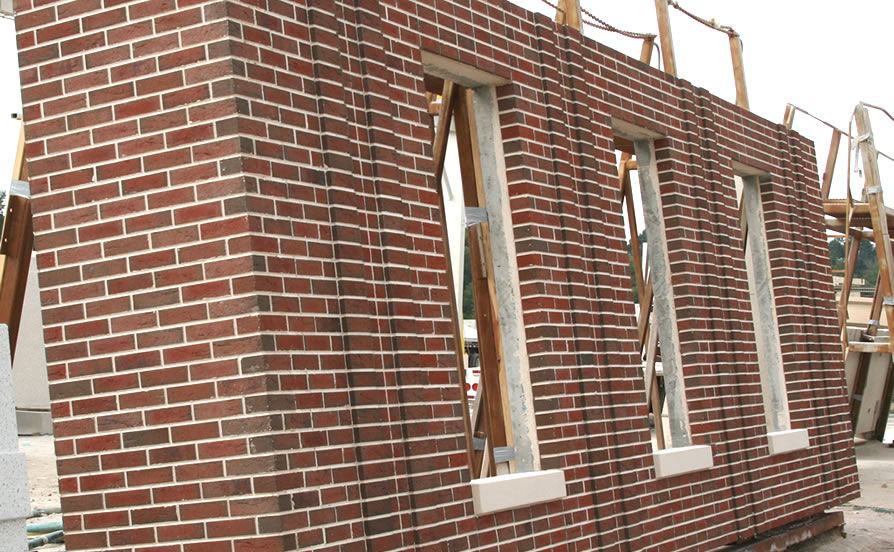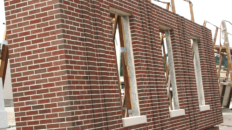 At a Glance
Location

Washington D.C.

Completed

January 2009

Total Size

120,000 sf

Thermomass Products

System NC

Featured Partner
Precast panels used for this dormitory in Washington DC feature brick-cladding to make it look like nearby buildings on campus, while integral Thermomass insulation ensures that it outperforms them.
Administrators of The Catholic University of America wanted the school's new seven-story, 400-resident dormitory residence hall to be the kind of building where students would not just sleep, but live and interact. The space needed to attract new students as well as lure current students back from off-campus housing. The project also needed to meet LEED certification standards to achieve long-term sustainability as well as fulfill moral and ethical environmental obligations, and the building needed to integrate aesthetically with the rest of the historic collegiate Gothic architecture on campus.
"All of the challenges of the Opus Hall project were overcome by using pre-insulated architectural precast walls," according to Jim Lewis with Gate Precast Company.
The Right Look
Architect Beth Buffington of Little Diversified Architectural Consulting admits she was initially skeptical about using precast concrete. "We started with the idea that we were going to use traditional brick, but the contractor came to us and said precast concrete sandwich panels would work really well and save us a lot of time in the schedule," she said. Her team would quickly became precast system believers.
"Getting a true (brick) match was the first challenge, but the thin-brick exterior in combination with etched precast gave the university and the architect the neo-gothic look both were trying to achieve," said Lewis.
Gate Precast Company was able to install the insulated panels for Opus Hall in just 35 days which put the entire project several months ahead of the university's schedule, saving significant time and money.
Energy Savings
Thermomass fiber-composite connectors and insulation materials allowed the precast sandwich wall system to score LEED points for the project by significantly delaying heat transfer through the building envelope, reducing energy consumption for the dormitory.
Barry Max Boyd, project manager with Opus East, LLC, the general contractor for the project, says these benefits were essential. "The R-value of the precast panels is substantially higher than other options we looked at, which helped us sell them to the owner who looks at long-term operating cost. It also helps us gain LEED points for reduced energy usage," he said.
"The Opus Hall thermal images show, without a doubt, that Thermomass insulated architectural precast panels outperform the neighboring buildings that use typical brick/steel-stud construction," concluded Lewis.