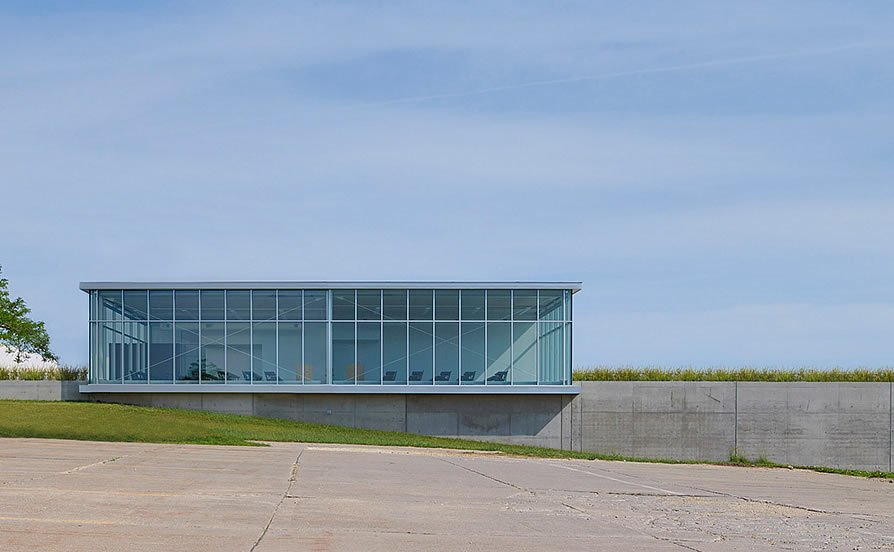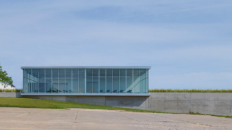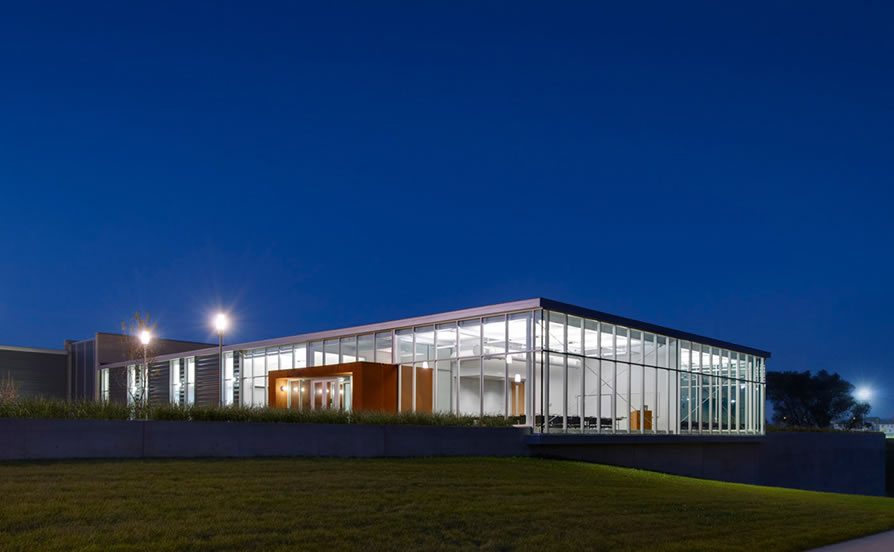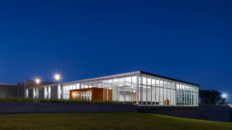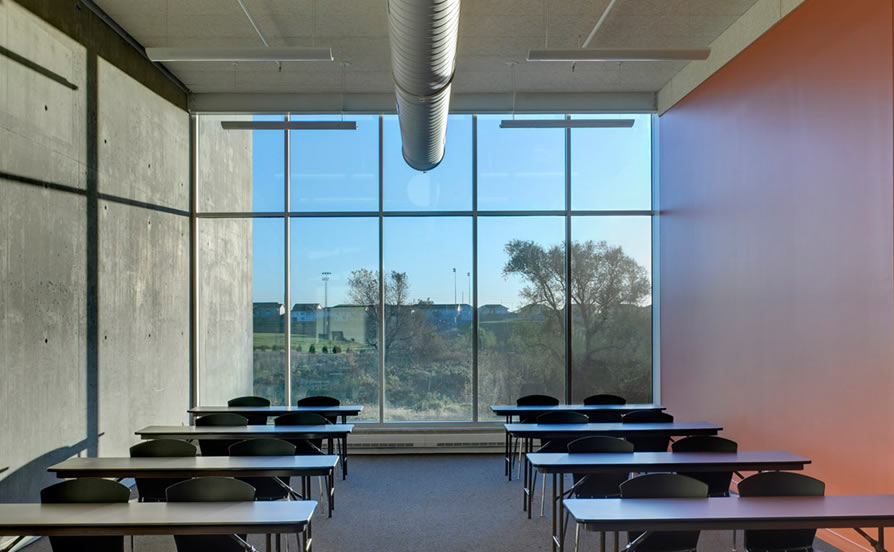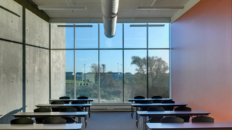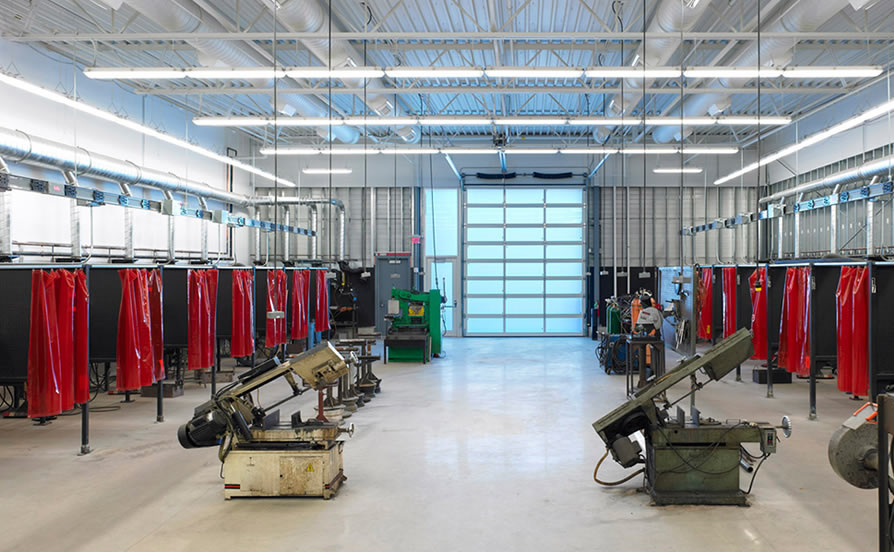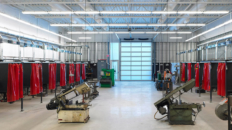 At a Glance
Location

Peosta, Iowa

Completed

August 2010

Total Size

54,000 sf

Thermomass Products

System CIP

Photo Credits
This project is a terrific example of how even a modest budget and common materials can come together to yield extraordinary results.
In today's increasingly high-tech, high-speed world of wireless communication, on-demand entertainment, same-day delivery, and global commerce; it is easy to forget that those technologies are often made possible in large part through decidedly old-fashioned methods. Trucks, tractors, trains, and planes are all integral to modern life's convenience, and keeping those assets operational involves skilled technicians and ongoing education.
At Northeast Iowa Community College, the Automotive Technology, Power Mechanics, and Transportation programs are cornerstones of the institution's focus on career training. As such, the school's new Industrial Technologies Building was a natural choice to be included in the first phase of a long term campus-wide renovation plan.
Award Winning design
Set into a gently sloping hillside, the Industrial Technologies Building was designed to serve as a campus gateway between both pedestrians (along the upper level) and vehicles (on the lower level).
The upper level – clad in corrugated metal and floor-to-ceiling glass – includes student meeting spaces as well as a number of classrooms devoted to welding, CNC machinery, and HVAC coursework. At night, the well-lit upper floor serves as a campus beacon floating above the building's hilltop perch.
Meanwhile, the facility's lower level is situated out of the public view and contains workshops and educational labs for the diesel maintenance and other automotive repair classes. The lower level is constructed from integrally insulated cast-in-place concrete walls featuring Thermomass System CIP.
Des Moines based architecture firm, INVISION, worked closely with NICC, its construction management firm, Larson Construction, and the general contractor, Portzen Construction, throughout the process to create a structure that would match its rural surroundings, make use of appropriate materials in a transparent and easily appreciated manner, and enjoy energy efficiency and environmental responsibility wherever possible.
By successfully meeting all of the those goals, the NICC Industrial Technologies Building received the 2010 Excellence in Concrete Award from the Iowa Ready Mixed Concrete Association, a 2011 American Institute of Architects Iowa Chapter Excellence in Design Award, a 2011 Association of Licensed Architects Design Awards Program Gold Award, and a 2012 American Institute of Architects Central States Region Design Award.
Thermomass Benefits
Poured concrete walls insulated with Thermomass System CIP were an ideal fit for the Industrial Technologies Building. Not only did the insulation help NICC meet their energy efficiency goals, but because System CIP insulation is placed between the two concrete wythes, the outer surface of each becomes a natural, durable surface able to handle the everyday wear and tear that a classroom will see – especially a classroom full of heavy machinery.
Additionally, the natural look and visible structural elements displayed by the lower level walls fit right in with INVISION's goal of allowing the building itself to serve as a learning tool.