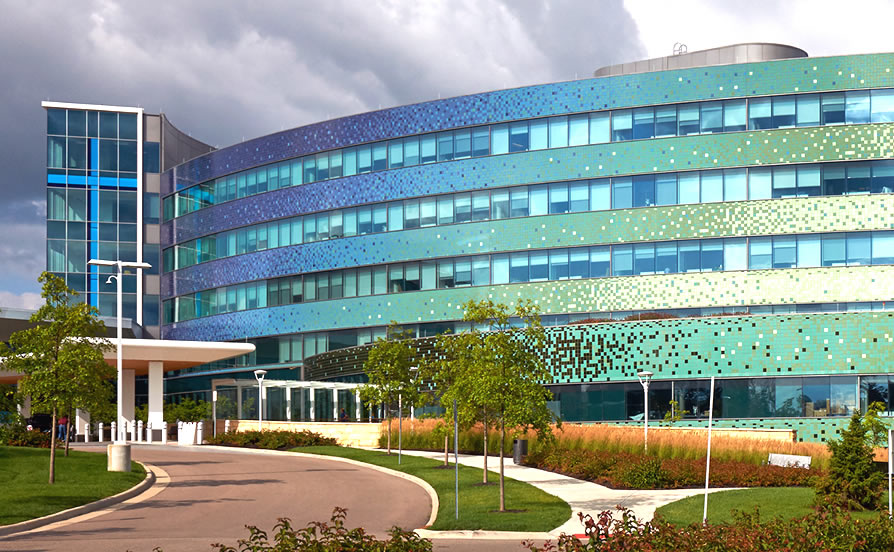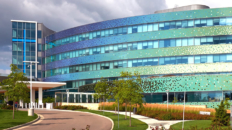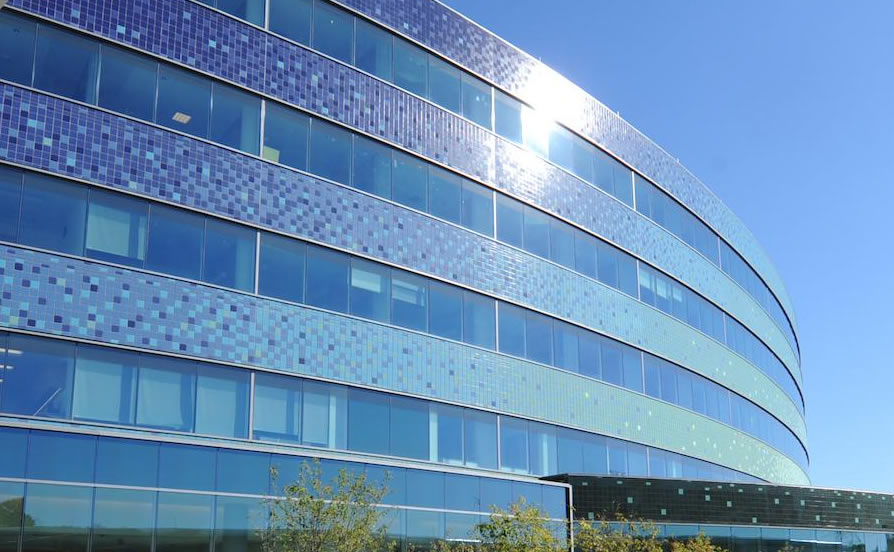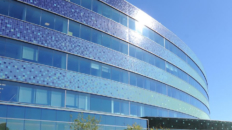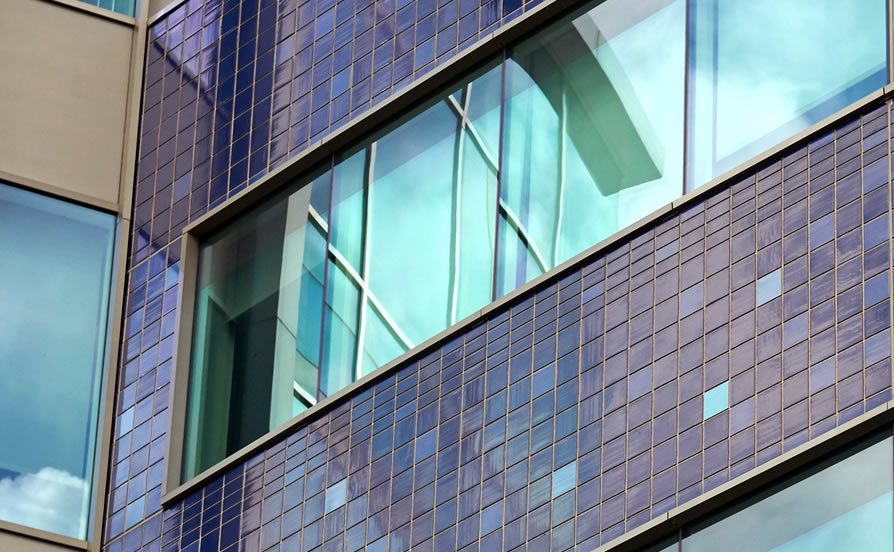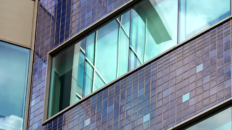 At a Glance
Location

Cincinnati, Ohio

Completed

October 2013

Total Size

642,000 sf

Thermomass Products

System SC
A unique tile design, set into insulated precast sandwich panels, provides a compelling visual statement for this new Cincinnati hospital.
Located on a 60-acre wooded site near Cincinnati's Mount Airy Forest, the Mercy Health – West Hospital was designed with nature in mind. To fully explore the benefits of a natural, healing environment, the hospital's designers incorporated floor-to-ceiling patient room windows that look out on both the nearby woods and a 100,000-sq-ft roof top garden featuring native drought-resistant plants.
The facility also boasts a number of smaller gardens, and the large windows and numerous skylights allow in an abundance of natural daylight – providing optimal working environments for the hospital staff and serene, comfortable spaces that promote healing for the patients.
Perhaps the most distinct feature of the 250-bed hospital is the exterior wall design. The 30-feet by 7-feet precast panels insulated with Thermomass System SC were cast with assorted sizes and shapes of clay tiles on the exterior face. In a nod to the city's ceramics and pottery history, the tiles were glazed in eleven different colors ranging from a pale green to a deep blue to reflect the colors of the surrounding landscape.
While definitely pleasing to the eye, the colorful wall system is also a boon to the hospital's bottom line. Combined with triple-pane window glazing, the fully insulated precast panels provide a quiet, comfortable, durable building envelope designed to significantly reduce heating and cooling demand and related utility costs by 10 to 40 percent.