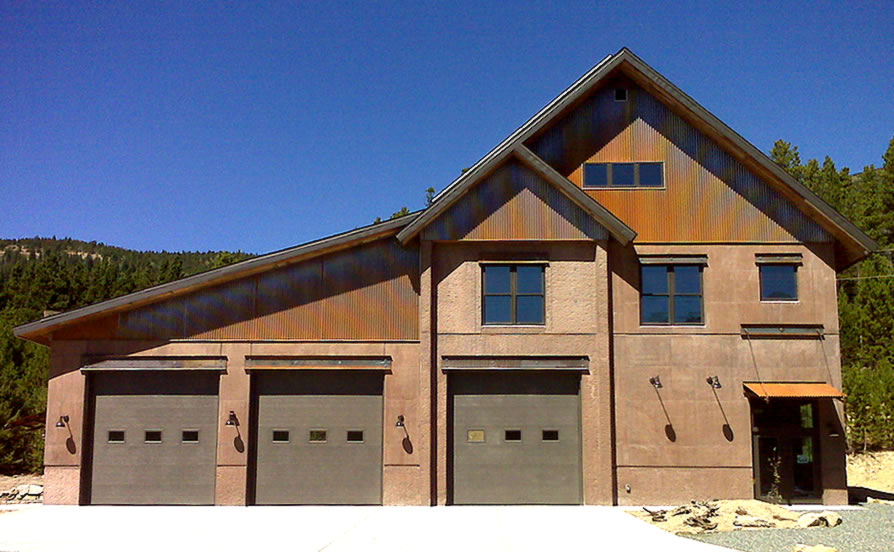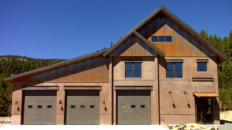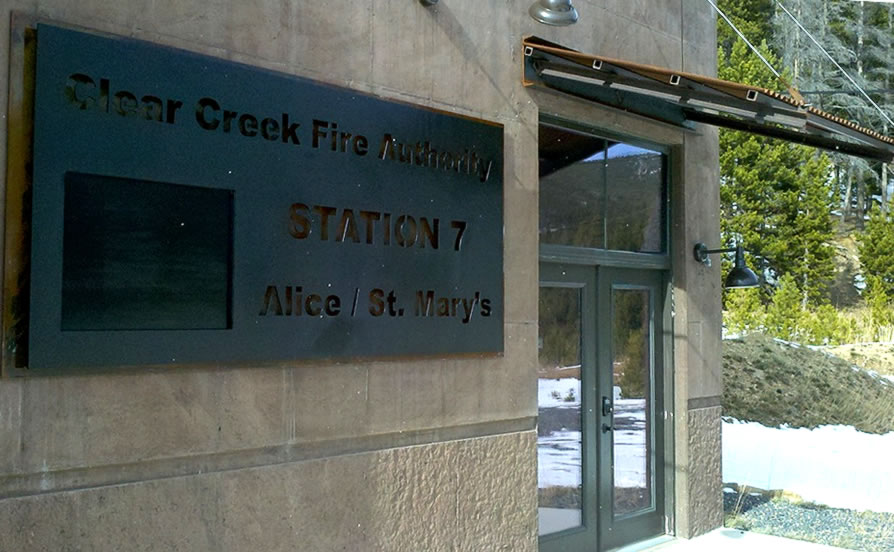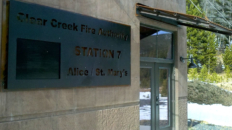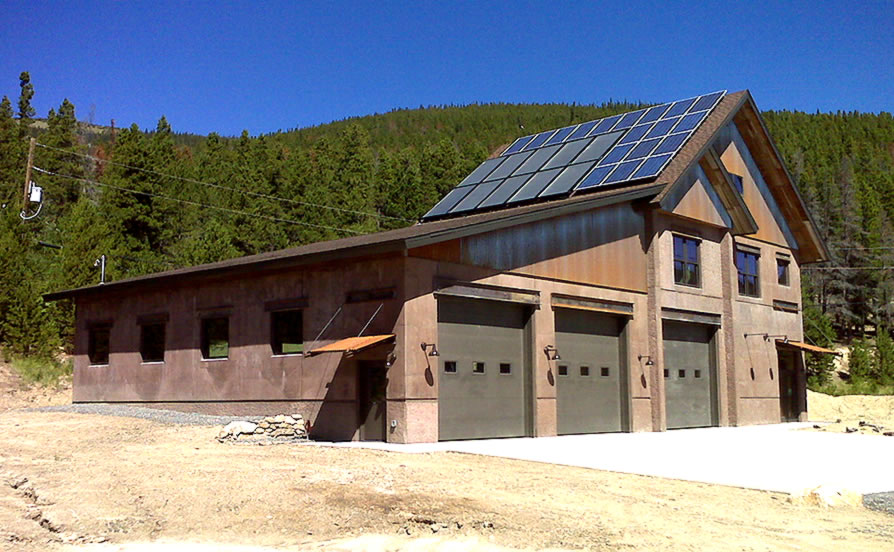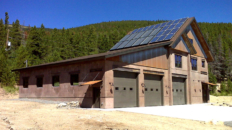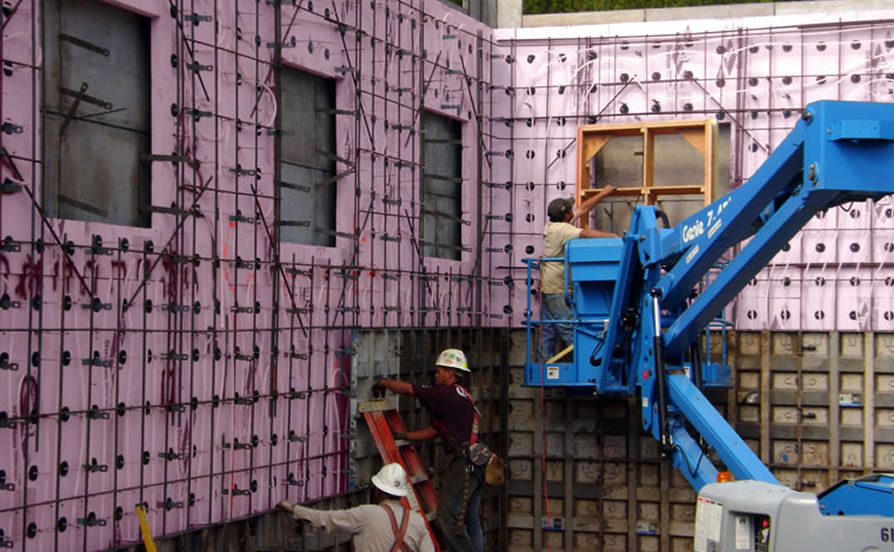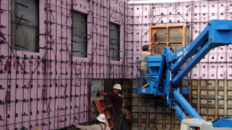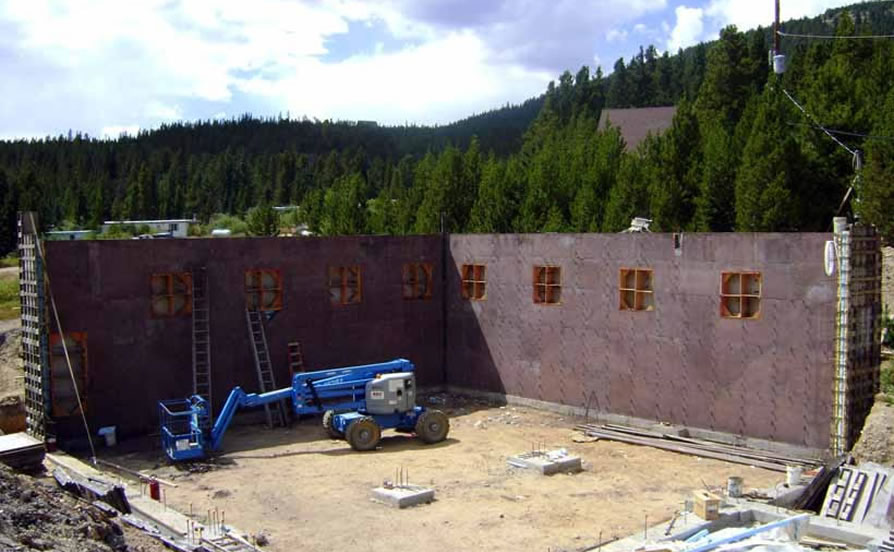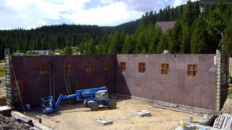 At a Glance
Location

St. Mary's, Colorado

Completed

June 2010

Total Size

4,300 sf

Thermomass Products

System CIP
Special planning was needed for this project, constructed two miles up in the mountains, during winter, with a goal of near-zero long-term energy use.
A firehouse is a unique merging of form and function to create a facility that is both responsive to its critical responsibilities and comfortable for its occupants. To meet all of these goals, and a strict budget, the Clear Creek Fire Authority (CCFA) turned to K&M Builders, Living Earth Construction Company, and concrete sandwich walls insulated with Thermomass System CIP.
Consisting of three fire truck bays, two bedrooms, two bathrooms, a kitchen, living room, dining room and a large office space, this structure is kept safe from the mountain weather with the help of Thermomass System CIP.
Insulation and Corvid Radiant Wall Tubing Systems from K&M Builders and Living Earth Construction Company.
Steve Kroll, CEO of K&M Builders stated, "Thermomass offered the most extensive history of research and development as well as a great deal of technical support. With our radiant wall technology for heating and cooling, it was very important for us to maximize the efficiency of our mechanical systems. Concrete and Thermomass was the answer!"
Thermomass Benefits
Concrete sandwich walls insulated with Thermomass System CIP have many benefits when used with Living Earth Construction and K&M's radiant wall heating and cooling systems. First, there is an inherent time advantage in using colored concrete as the building structure. Once the forms are removed, the interior and exterior concrete wall finishes are already complete, and a portion of the heating/cooling system installed. Second, by isolating the interior layer of concrete from the exterior with a continuous insulation layer free of thermal bridges, the building can store large amounts of BTU's in the concrete and release them slowly for days. And third, there is little or no maintenance for the exterior surface as the concrete is integrally colored and extremely durable.
Energy savings, Enhanced Security
To further enhance energy-saving opportunities, the Clear Creek Fire Station placed solar panels on the south-facing roof to generate electricity and heat the water that circulates through the walls and floors. CCFA Lt. Einar Jensen said, "Our new station integrates cutting-edge technology and proven green principles to conserve energy, protect equipment and provide training space."
Through the teamwork of Thermomass, K&M Builders and Living Earth Construction Company, the building was able to maintain a consistent temperature of 68 degrees F year round, saving so much on the utilities that the CCFA can allocate funds to other projects. Kroll says, "The taxpayers should be very happy with the way the municipality is investing their money."
Additionally, because of the extreme energy saving capabilities of this structure, the Fire Authority actually received a rebate check at year's end for producing more electricity than it used. Lt. Jensen said, "By doing our part to reduce energy consumption – and at times generating electricity and feeding it back to the grid – we're contributing to the security of our nation as a whole."