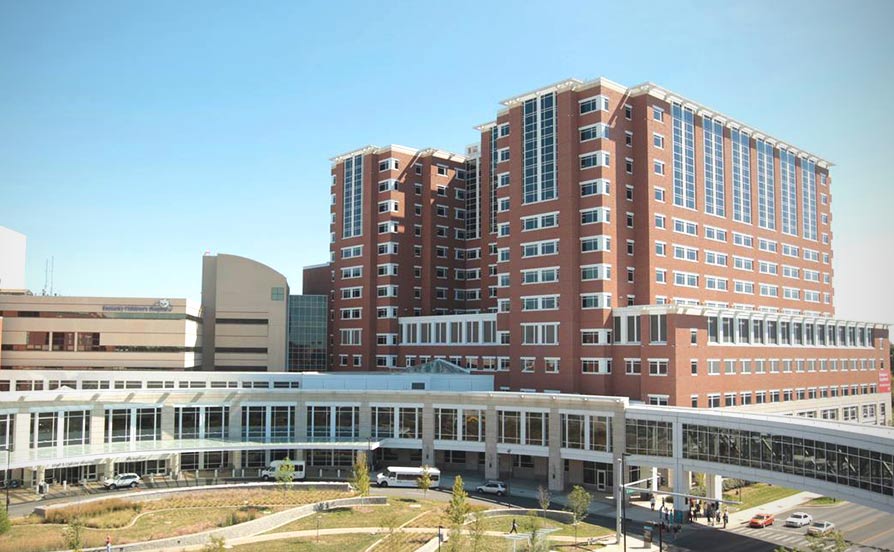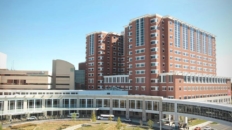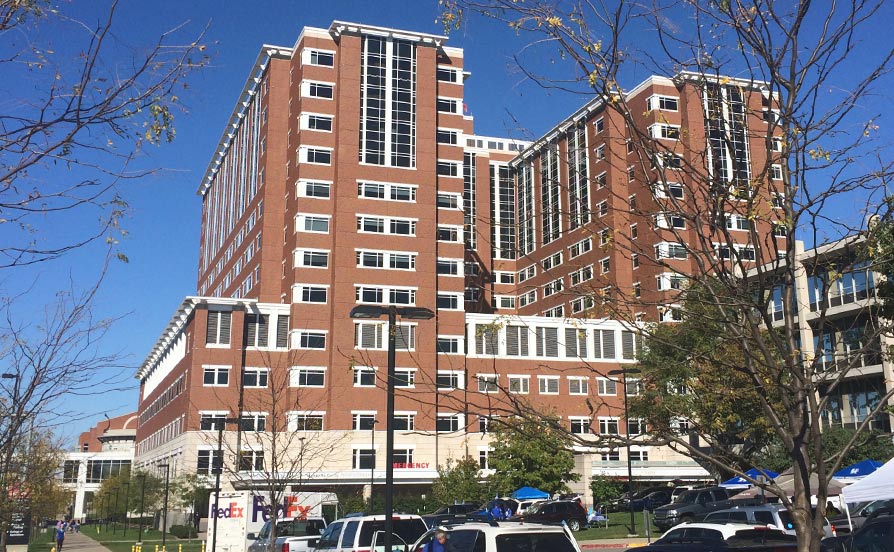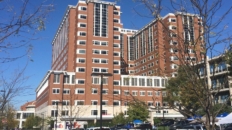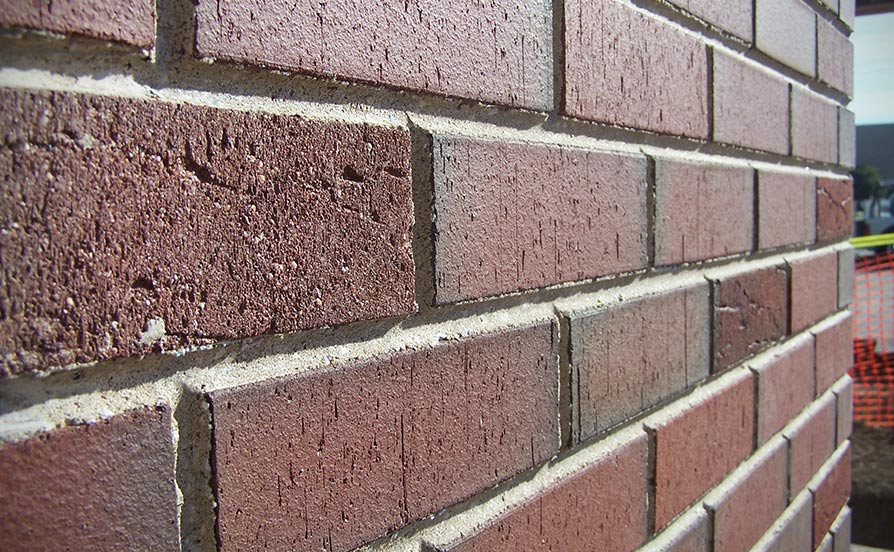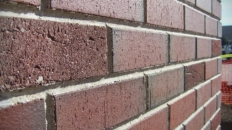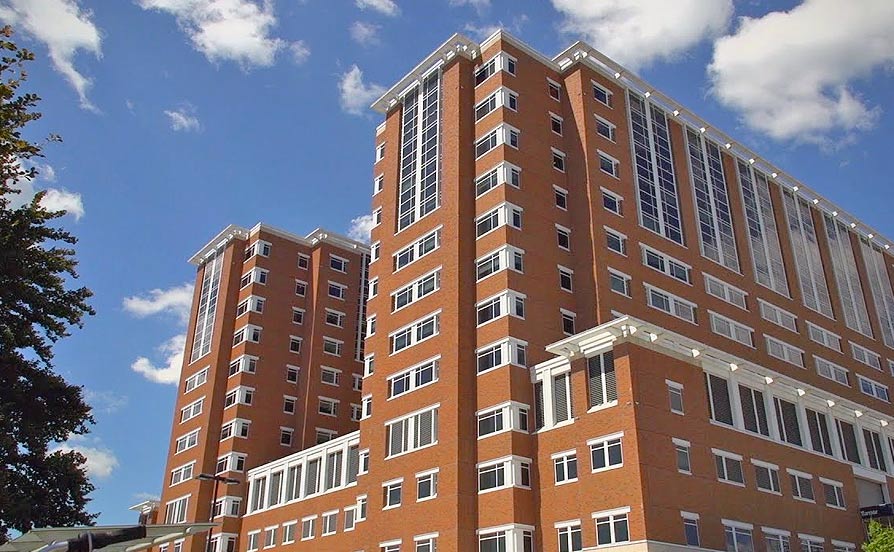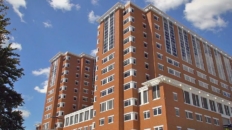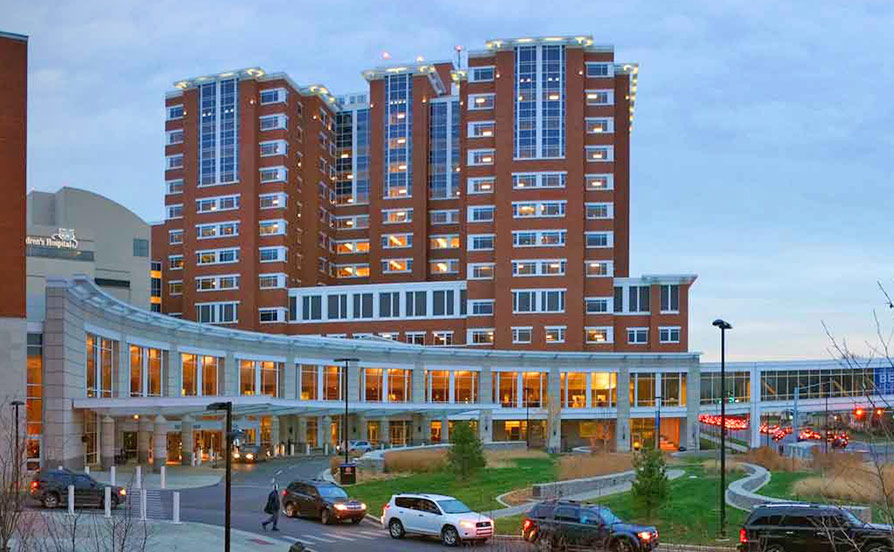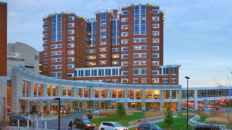 At a Glance
Location

Lexington, Kentucky

Completed

May 2011

Total Size

1.2 million sf

Thermomass Products

System NC

Featured Partner
Pavilion A is the cornerstone of the University of Kentucky HealthCare's plan to become a premier regional medical center concentrating on cancer, trauma, neurosciences, organ transplantation and pediatric sub-specialties.
Since it's opening in 1962, the Albert B. Chandler Hospital in Lexington has served as one of the premier healthcare providers in Kentucky, but by 2005, advances in medical technology and a sharp increase in patient numbers compelled administrators with University of Kentucky HealthCare (UKH) to consider an update. The result: a comprehensive, multi-phase plan to replace the aging facility with a modern, sustainable campus of buildings dedicated to full-service healthcare and cutting-edge medical research.
The first phase of the renovation, Pavilion A, broke ground in May 2008 with clear goals. On the outside, UKH wanted the twelve-story building to match the exterior brick aesthetic already present on campus. Inside, the walls' insulation system needed to be capable of meeting strict energy codes while also providing a continuous air and vapor retarder. UKH also needed a solution that would allow the lower four administrative floors to become operational as soon as possible. Finally, this entire multi-year project needed to be constructed in a manner that provided minimal disruption to the local campus life.
Thermomass Benefits
To make these complex requirements a reality, Gate Precast teamed with Thermomass to provide UKH and its architectural partner, GBBN, a solution comprised of insulated architectural precast cladding panels. Insulated with System NC from Thermomass, the panels proved exemplary in meeting the energy code requirements, providing an R-value comparable to R-29, while still providing an air barrier and vapor retarder to ensure indoor air quality would not be compromised by condensation, mold, or mildew.
The completed sandwich panels – 4½-inch interior concrete, 2-inch insulation, and 2½-inch exterior – feature blended European thin-brick to match the other existing buildings on campus.
Time-Savings and Flexibility
In an effort to reduce traffic problems near the job site, many of the precast panels were delivered and erected during overnight hours. Even with this off-hour construction, the contractor was able to complete and open the administrative area well ahead of the original time line, allowing UKH workers valuable months to move in and get set up while the twelve patient floors above were being completed.
As an addition benefit, the fact that the walls were pre-insulated allowed the contractors to clad the entire building and immediately meet energy code requirements without the need for additional interior fit-out. This allowed UKH the flexibility to leave the top floors unfinished until that space was needed.
The final building, the first of three phases of the renovation plan, has won a number of awards including the PCI Sustainable Design Award and the Kentucky Society of Architects Excellence in Architectural Design designation.