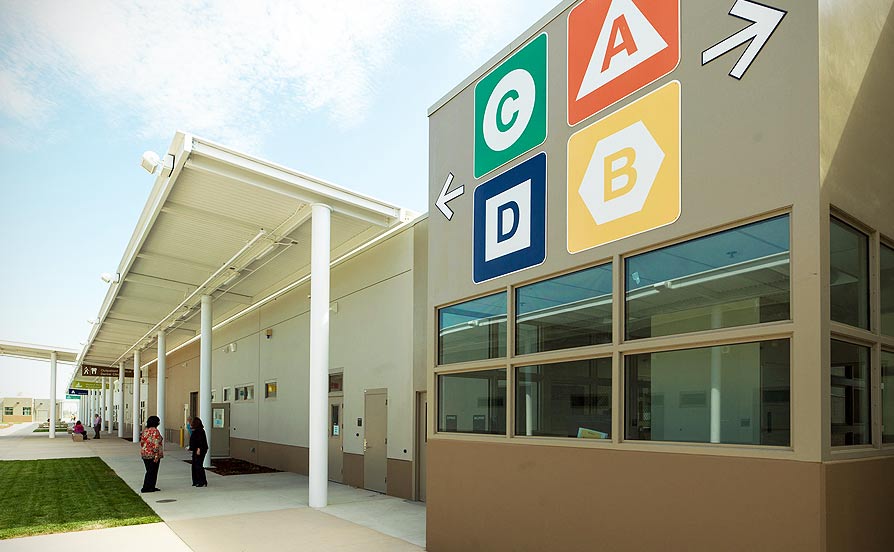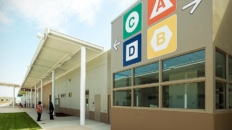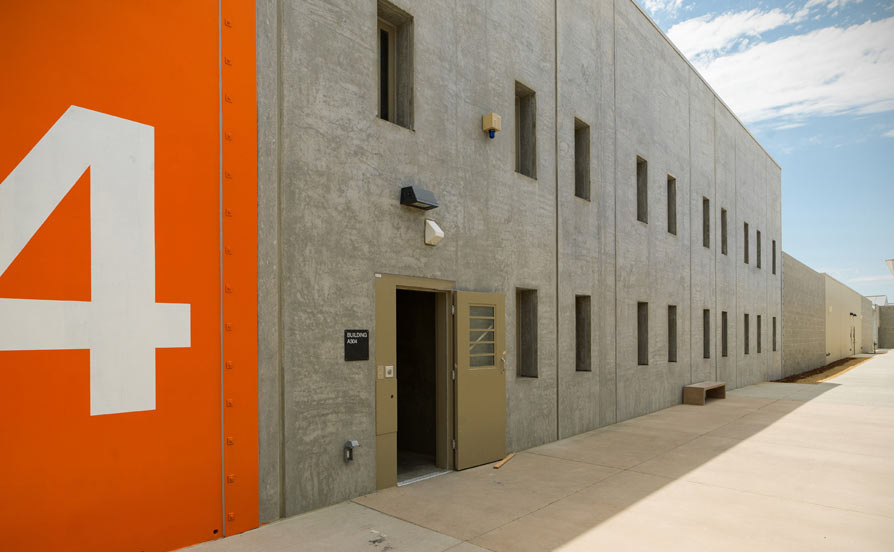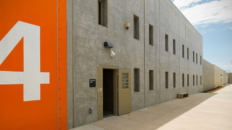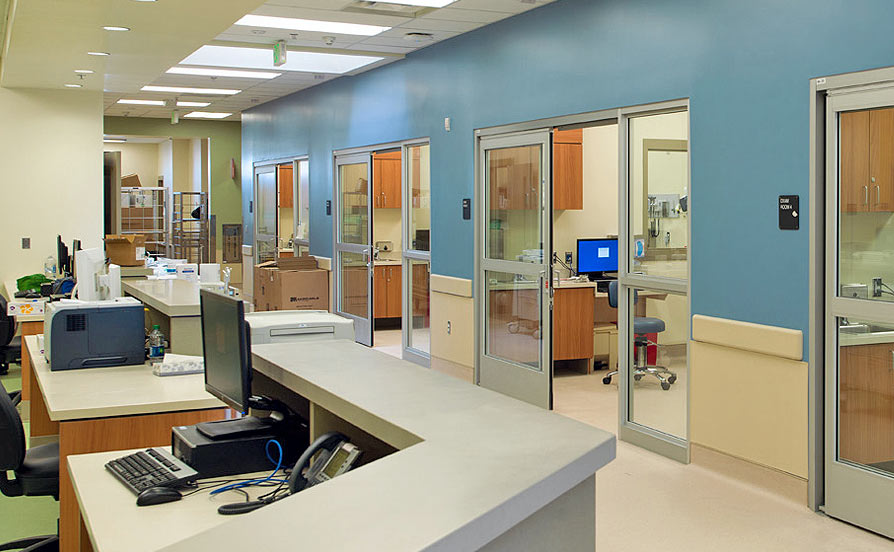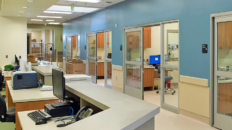 At a Glance
Location

Stockton, California

Completed

June 2013

Total Size

1,200,000 sf

Thermomass Products

System NC
This award-winning medical center provides inmates with specialized medical and mental health care in an environment that champions more than just healing.
Tasked with improving health and rehabilitation programs for its aging inmate population, the California Department of Corrections & Rehabilitation (CDCR) partnered with architects from HDR to create one of the premier correctional healthcare facilities in the United States. From the beginning, designs for the 1,700-bed California Health Care Facility (CHCF) in Stockton were predicated on the idea that medical and mental health inmate/patients would best be served by an emphasis on comfortable, open, stress-free spaces – a tough proposition in the world of prison construction.
To achieve that goal, as many areas as possible are provided with abundant natural daylight and superior indoor air quality and ventilation. Advanced systems were also installed to enhance and regulate acoustics, temperature, and humidity levels to insure comfortable interior environments.
A New take on Prison Healthcare
The facility's 37-building campus was organized to allow inmate/patients a certain degree of freedom to move between buildings to attend appointments and classes on their own. This encourages a sense of personal responsibility for their rehabilitation and recovery, increasing the likelihood of a more successful reintegration into society upon their release.
Sustainable Healing
The CHCF was also designed to achieve LEED™ Silver certification through a number of energy efficiency, water saving, and waste reducing measures. Plans were also implemented that would ultimately divert nearly 15,000 tons of construction waste from landfills, and the CDCR agreed to donate over 200 acres of nearby natural habitat to local land trusts to preserve in order to prevent future development.
To satisfy the CDCR's sustainability goals for the actual campus buildings, HDR and a joint venture of Clark Construction Group and McCarthy Building Companies turned to energy-efficiency measures that included high-performance glazing; advanced heating, cooling, and electrical systems; and concrete sandwich wall panels insulated with Thermomass System NC.
Thermomass Benefits
Thermomass insulation products were selected for a number of reasons. The CHCF's interior spaces are more easily kept comfortable thanks in large part to Thermomass insulation's edge-to-edge layout, which largely eliminates any thermal breaks in the wall envelope and minimizes moisture concerns. The enhanced energy-efficiency of the Thermomass panels allowed the CDCR to reduce energy use at the facility by over 27%.
Because Thermomass System NC is installed between two concrete wythes, both interior and exterior panel surfaces remain clean, durable, and easy to maintain – definite advantages in a prison setting.
Finally, concrete panels insulated with Thermomass System NC also provide enhanced sound dampening, resulting in a quieter interior environment.
Project Awards
The CHCF project was delivered on time and on budget and met its LEED Silver certification goals. It was also selected for a 2014 Silver Award from Building Design+Construction magazine, a 2014 International Partnering Institute Award, and a 2014 Merit Award from the Design-Build Institute of America.