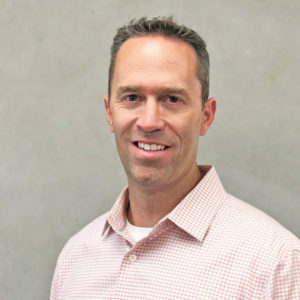 To drive additional growth across existing market segments and investigate new areas for expansion, Thermomass has hired Bill Franklin, who will join the company as Director of Market Development. In this new role, Franklin will be tasked with exploring new sales channels, geographic opportunities, and strategic partnerships for Thermomass products, services, and technology.
Franklin brings a wealth of knowledge and industry experience to Thermomass. Most recently, he served as Business Development Director and then Director of International Business Development for RW Companies.
"Bill is a tremendous addition to our senior leadership team," said Thermomass President, Brad Nesset. "I have known Bill for nearly ten years, and I've always been impressed by his business acumen, curiosity, and attention to detail. He is well suited to developing and promoting our company's offerings to the design-build community, owners, and contractors in both new and existing markets."
Originally from the Philadelphia area, Franklin received his bachelor's degree from Penn State University and earned his MBA from the University of Westminster in London, England. He and his wife, Tracey, live in Newark, New Jersey, with their two daughters.
"I'm thrilled to be a member of this team," Franklin said. "I've been a part of the industry for some time, and I've always respected the Thermomass organization. Now that I'm here, I'm looking forward to finding new opportunities for Thermomass to grow and provide additional value for our clients."